Course details
【Lunch Limited】 Daytime Drinking Course ★ 9 Items ★ Unlimited Time to 17 o'clock Red White Bubbles 100 Wine Buffet & Others All you can drink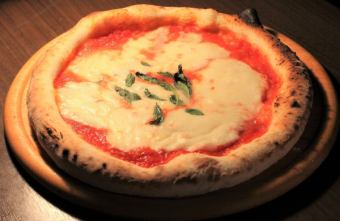 All-you-can-drink available

【All-you-can-drink all-you-can】 ESOLA specialty Wine drinks as well as all you can drink barrel, sour, cocktail, high ball etc We are preparing more than about 150 items! ★ All-you-can-drink premium ★ All courses + 300 yen premium all you can drink Changeable! Draft beer (black label) / potato shochu / wheat shochu / plum wine / sake / mohito will be available for you to eat.
Reservation deadline

Until 15 o'clock on the desired date of visit
Available days for reservation

Saturdays, Sundays, and holidays
【Cooking】 9 items / 【All-you-can-drink】 About 100 kinds of endless wine buffet including all kinds of red · white · foam & Others with unlimited drinks (barrels · highball · cocktails etc) 【Price】 2980 yen (tax excluded) Try ESOLA Perfect course to receive! Please use for preliminary inspection etc. ※ It is a lunch limited course ※ It will be informed until 17: 00
Course menu
※ It is a limited lunch course
※ It will be announced until 17: 00
● Assorted 5 popular appetizers
· Classic! Raw ham cut off
· Assorted olive with various kinds
· Naturalist Kaponata filled with vegetable umami
· Octopus octopus from Hokkaido
· Potato salad with Pumesan cheese with smoking
● smoked Caesar salad with ESOLA plantation
● Luxurious seasonal ingredients ahijyo
● Bucket
● The last menu you can choose!
· Homemade kiln baked pizza
or
· Homemade! BEST OF "Meat sauce pasta"
or
· Lotto! Parmesan cheese and black pepper risotto
⇒ Please select when booking
All-you-can-drink menu
· ☆ ★ premium all-you-can-drink menu ★ ☆
· Rank up to premium all-you-can-eat at each course + 300 yen!
· Plus on standard all-you-can-drink ◆ BEER (beer) black label ■ OTHER (other) potato shochu / wheat distilled spirits / plum wine / sake / mohito will be able to eat!
· ☆ ★ Standard all-you-can-drink menu ★ ☆
· About 80 kinds of ESOLA wine drinks all you can eat.Red, white, sparkling wine, sangria with ESOLA boasted wine drink allnment included.You can choose from about 80 kinds of red, white and bubble wines
· ■ BEER (beer) wheat and hops / shandigerf ■ HIGHBBALL (highball) highball / ginger ale / cola highball ■ SOUR (sour) lemon sour / grapefruit sour / lime sour / oolong hi / green tea high / tea high ■ CASSIS (cassis) cassis orange / cassis grape / cassis oolong / cassis soda
· PEACH (Peach) Peach Orange / Peach Grape / Peach Oolong / Peach Soda ■ LICHEE (Lychee) Lychee Orange / Lychee Grape / Lychee Oolong / Raiti Soda ■ CAMPARI (Campari) Campari Orange / Campari Grape / Spumoni / Campari Soda ■ MALIBU Malibu) Malibucoa / Malibu Orange
· · RUM (rum) rum tonic / ram cola / lamb back ■ GIN (gin) gin tonic / jin lime / jin back ■ VODKA (vodka) vodka tonic / moscommeureur / screwdriver / bulldog
· SOFT DRINK (soft drink) Orange juice / grapefruit juice / apple juice / cola / ginger ale / oolong tea / green tea / ice tea / iced coffee
2018/12/07 update